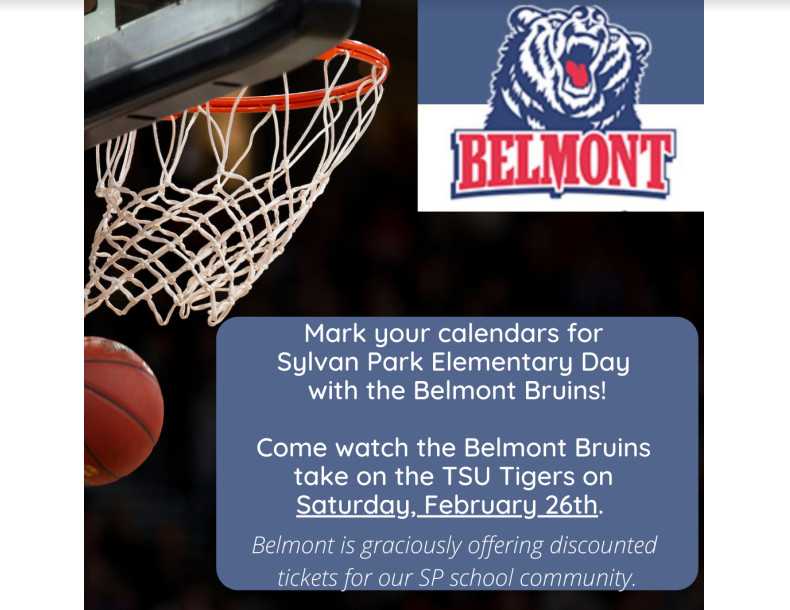 Belmont University has graciously offered to sponsor a Sylvan Park Elementary Day with the Belmont Bruins by providing discounted tickets for our school community. All SP students, families, teachers and staff are invited to watch the Belmont Bruins take on the TSU Tigers on Saturday, February 26th.
All tickets are $10.08/ticket. Each discounted ticket purchased allows entry to both the 3:00pm Women's Basketball Game, as well as the 5:00pm Men's Basketball Game. If you can only attend one game, that is fine. But your ticket purchase is good for both games. All seats will be in the Bruins Kids Zone for family fun and entertainment.
To buy tickets, please use this link: https://offer.fevo.com/tennessee-state-dh-58tp3wu-d37bf7c?fevoUri=tennessee-state-dh-58tp3wu-d37bf7c%2F.

This link is a private one for Sylvan Park only and will not be accessible through Belmont Basketball's webpage. Only tickets purchased through this link will receive the discounted rate.