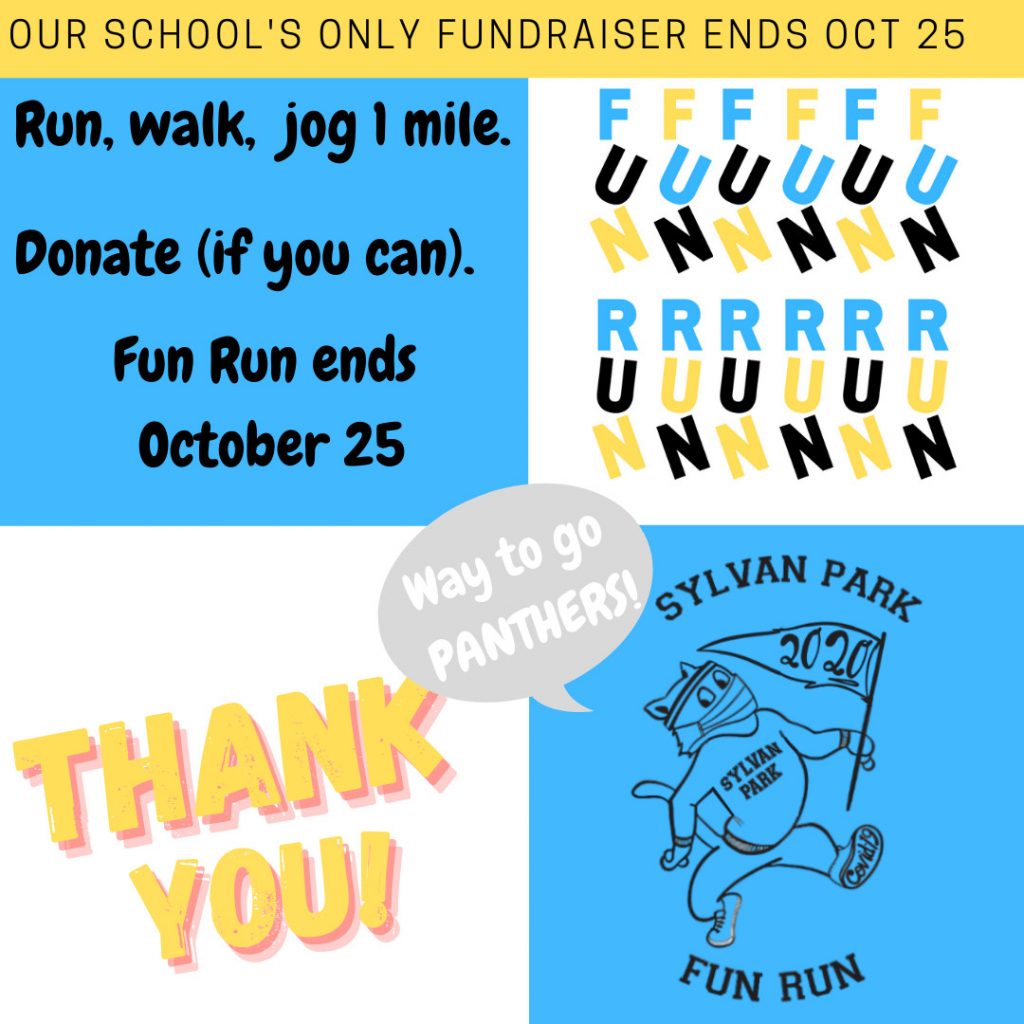 In light of the recent back to school changes to virtual and in-person learning, this year's Fun Run Fundraising Campaign has been extended through October 25th. If you have not done so already, we encourage you and your child/children to participate by walking/jogging/running 1 mile anytime before Sunday, October 25th. You may print your child's participation completion certificate here.
A reminder that not only is this a fun activity for our students, but it is also our school's ONLY major fundraiser for the 2020-21 school year. Any amount families and SP supporters are able to give not only goes a LONG way in redoing the bookroom, and also helps with non-budgeted purchases like playground enhancements, technology, etc. There is no donation too small. And do not forget to share the donation link with family, friends, and SP supporters.
And finally, If your student(s) did not yet receive their FREE purple Fun Run t-shirt please click here to complete a form and t-shirt pickup/drop off will be arranged. You do not need to complete the form if you have already picked up/received your child/children's shirt.
Thank you for your continued support! Go Panthers! 
Russelle Bradbury and Jennifer Ervin