Students must wear items listed below:
Tops
Any solid color shirt. No logo bigger than 2 inches (no text; collars not required) o Sleeveless (wide straps only), no tank tops 
Any sweaters, cardigans, or additional layer of clothing that is worn throughout the day should be a solid color. No logo being no bigger than 2 inches. No winter jackets can be worn inside building.
No hats or hoodies can be covering head when inside the school. Headwear is only permitted for religious reasons.
No oversized or undersized clothing allowed (ex. No top longer than bottoms. Bottoms must be visible. Midriff must be covered)
Sylvan Park Spirit wear may be worn any day.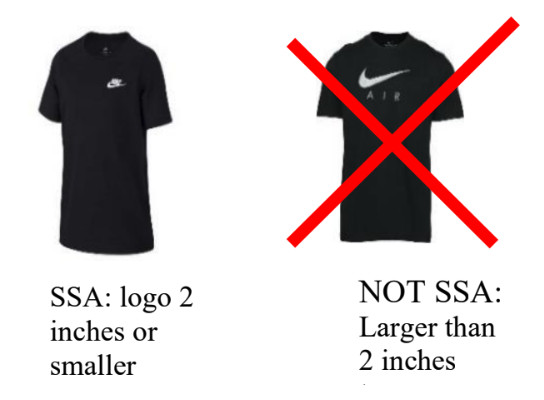 Bottoms:
Any solid color pants/khakis/jeans/shorts/skirts/athletic pants (no holes/rips)
Solid-colored leggings with a shirt/top that is fingertip length/completely covering
Leggings (solid colors) may be worn under dress/skirts/shorts
Shorts/dresses/skirts must be to fingertip length

Shoes
Shoes must have a closed toe. No flip flops.
Sneakers/tennis shoes strongly encouraged on PE days
Fridays-Spirit Day/Team Day
(wear Sylvan Park shirt or your favorite Team shirt/sweatshirt) **Any Non-SSA days will be communicated via call-out or by your child's teacher.
Out of SSA
1st Offense – Teacher conference with student & clothing change
2nd & 3rd Offense – Teacher contact parent & document (Contact counselor if there are clothing needs)
4th Offense– Admin contact parent (Ascertain clothing needs)
Spirit Wear
Visit the https://givemetees.com/collections/sylvan-park to order Sylvan Park Spirit wear for your child (and anyone else 😉 )
All items ship free to the school and will be sent home when the items arrive. Unless ship to home is selected.