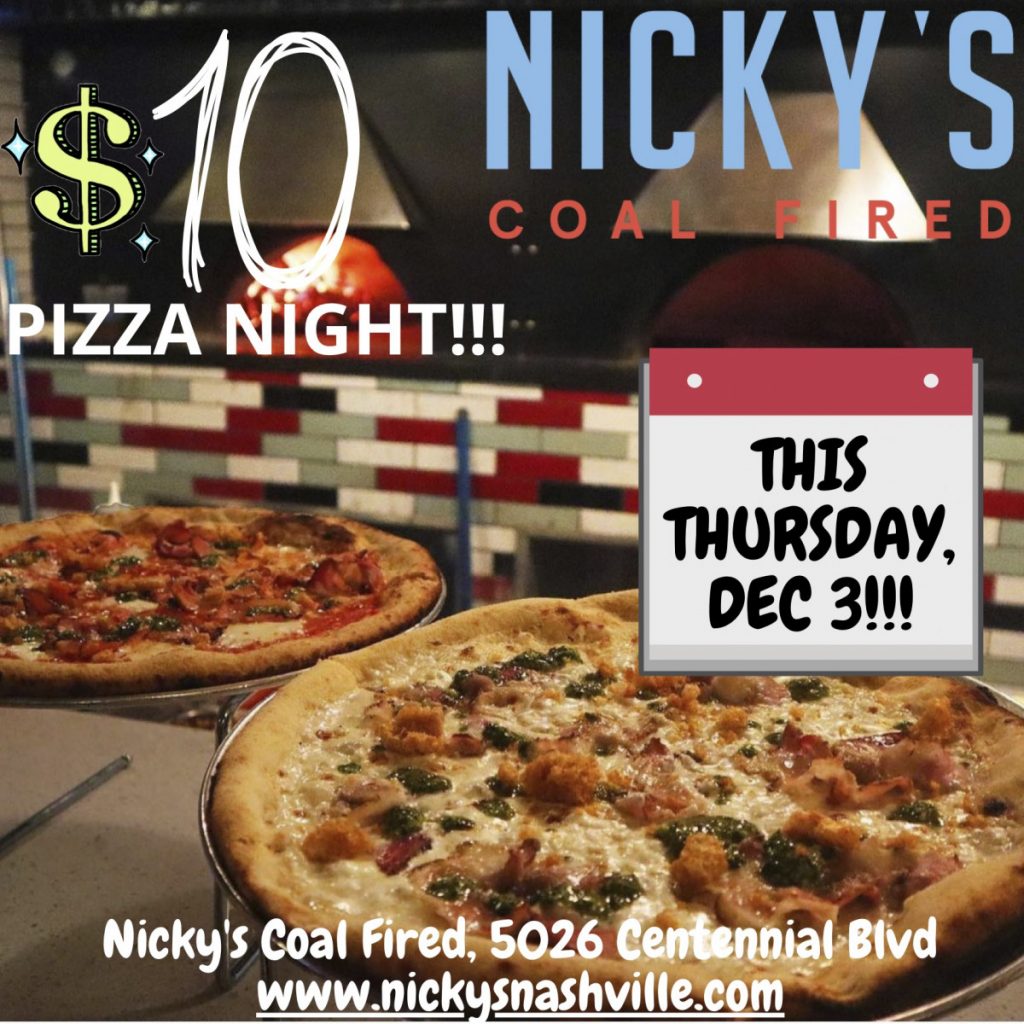 Don't forget that this Thursday, December 3rd is pizza night at Nicky's Coal Fired.  Nicky's has graciously offered to sponsor a $10 pizza night for all Sylvan Park families, teachers, and staff and will donate 20% of food sales purchased through the link back to our school.  So make dinner easy this Thursday by supporting our generous sponsor!

To order, please use this link: https://bit.ly/NickysNight
This link is a private one for Sylvan Park only and will not be displayed on the Nicky's website.  Only orders received through this link will count towards the giveback to our school.