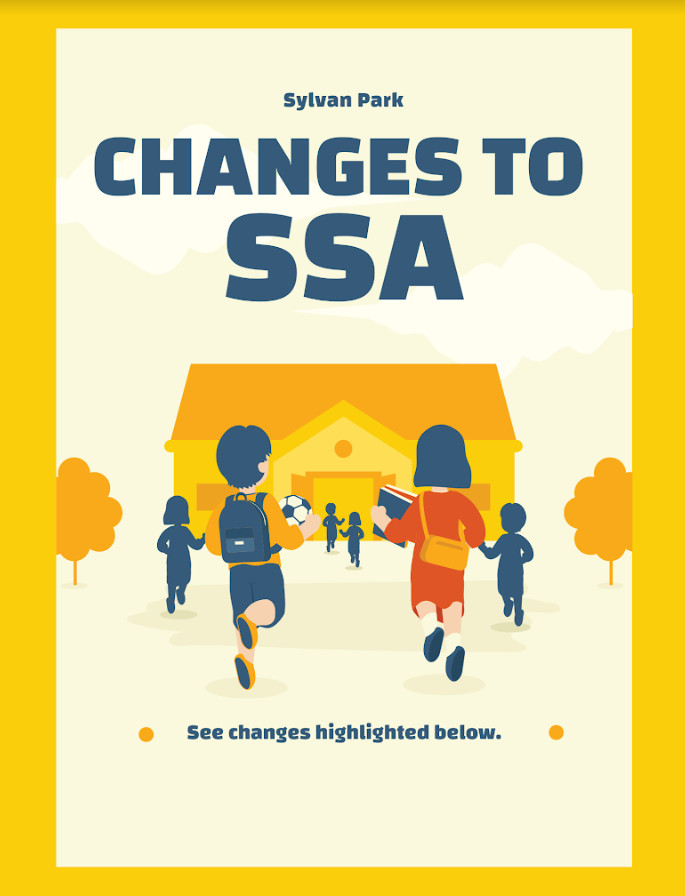 Here are the new guidelines for this year's dress code. The main differences this year are that shirts do not require a collar and pants/shorts/skirts can be any solid color, khaki, or jeans.
Tops
Short sleeve, long sleeve or sleeveless (with wide straps) in solid colors. No logo bigger than 2 inches, no text, collars not required.
Sylvan Park Spirit wear tops (including spirit wear hoodies) are always permitted.
Any sweaters, cardigans, or additional layer of clothing that is worn throughout the day should be a solid color with no logo bigger than 2 inches, no text, collars not required.
Headwear permitted for religious reasons only (no hoods or hats may be worn in the building)
Bottoms
Bottoms may be any solid color pants/khakis/jeans/shorts/ skirts (no holes/rips).
Solid-colored leggings with a shirt/top that is fingertip length/completely covers the bottom.
Leggings (including patterns) may be worn under dress/skirts/shorts
Shorts/dresses/skirts must be to fingertip length/completely cover the bottom
Shoes
Shoes must have a closed toe. No flip flops.
Tennis shoes required on PE days (highly encouraged)
Fridays – Spirit Day/Team Day (wear your favorite Team shirt/sweatshirt)
Any Non-SSA days will be communicated via call-out or by your child's teacher.