The Fun Run is this Friday!

As a celebration of our fundraising campaign, all students will participate in the Panther Pride Fun Run on Friday.

Each grade will go to the outdoor playground/track area during their Related Arts time to run/jog/skip/walk and celebrate together on the track!

We invite family members to attend, if able, to join in on the school spirit and celebration!

Fun Run Schedule: Friday Oct 4
Kindergarten 12:40-1:40
1st 9:00-10:00
2nd 11:10-12:10
3rd 1:45-2:45
4th 10:05-11:05

To make our first Fun Run a success- we need adult volunteers from each grade level to help set up, breakdown, keep everyone safe and administer first aid. Please consider lending a helping hand for one hour: sign up here to volunteer, or just show up and lend a hand!

Leading up to the this Friday's Fun Run- we will celebrate with Fun Run Spirit Week!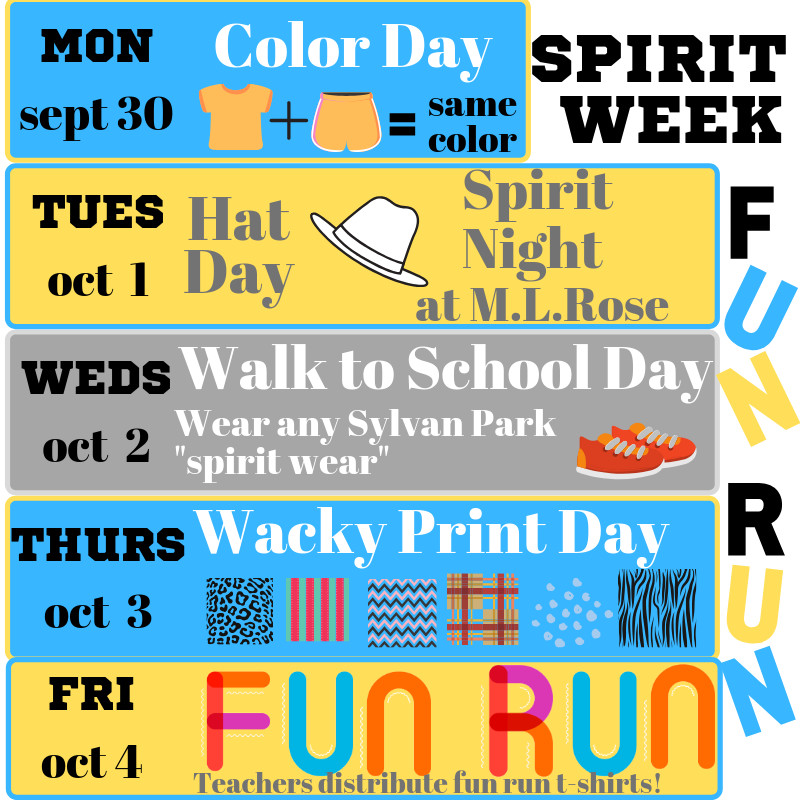 Encourage your student to participate and we hope to see you Tuesday at M.L. Rose and/or Friday at the Fun Run!!!